Quick facts about Litesale
- Completelly web based. Nothing to install or configure. Secure communication using SSL
- Printed invoices in YOUR language
- Cash receipts (and also in YOUR language)
- Supports multi currency
- Supports multiple companies per account
- Own numbering scheme for invoices. Own identity on printed invoices and cash receipts
- Easy to use CRM for managing customer's data
- Marketing emails directly from Litesale
- Alerting and notifications using email and SMS
- User roles and permissions
- Free to use for small companies and individuals
- Database backup
You dashboard
One page, 'Bird View', to give you all the information about what is going on in the system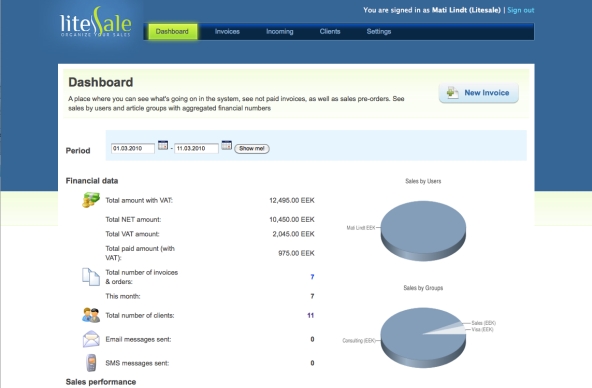 Create an invoice
Simple but yet powerfull form to create new and edit existing invoices. You can send your invoice directly to client from this form.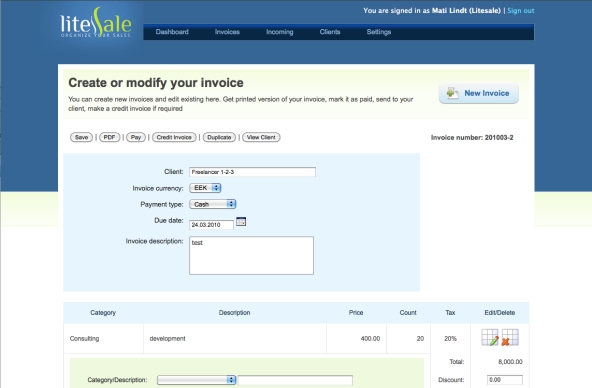 Invoices view
Your invoices for current month and archives, with filtering and search. And possibility to export to CSV and Excel at any time you want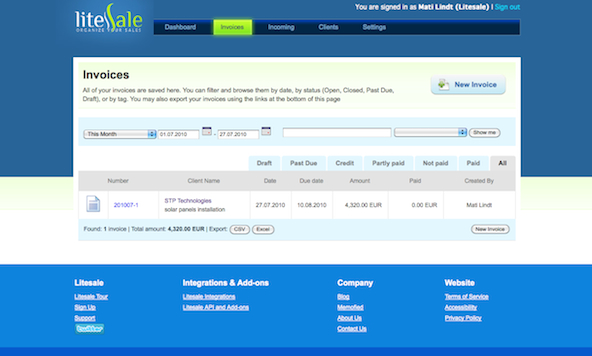 Easy to use CRM
Manage your client's data, add documents, add documents, deals, cases and agreements, upload files. And, of course, create invoices!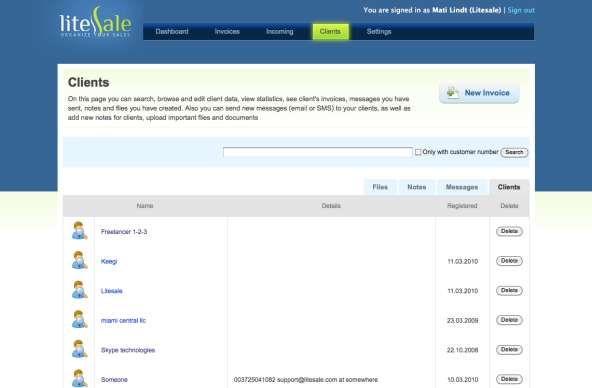 Incomings
Litesale could automatically import messages from your email server. And you can connect those messages to your clients and keep all the correspondence and incoming documents in Litesale, connected. Just make an email account configure Litesale to check it and forward all your clients related information to this address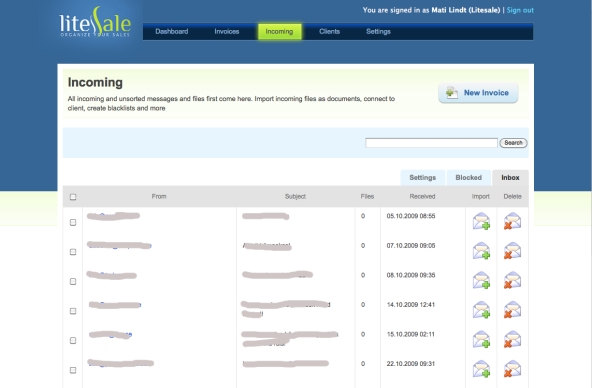 Settings
Customize settings and configure Litesale to feet your needs and requirements.